White kitchens have definitely stayed a trend for homeowners over the last 20 years and is continuing to rise for the next few years to come. All white kitchens tend to have a timeless quality and are almost able to camouflage their age. Since it is such a universal color, white is appropriate for any style of decor, whether it's traditional Victorian, modern contemporary, retro and vintage, mid-century, or industrial. The versatility is another reason why white kitchens are so popular, it tends to be appealing to most people due to being both basic and bold, vivid and dramatic and not too flashy. They could also be considered a template for additional personalization if you choose, such as adding colored accents or material to make the space your own.
While white kitchens aren't going anywhere, expect to see a rise in color, especially other neutrals like gray and blue. Warm wood tones are becoming a popular replacement for painted cabinets. The two-toned look started catching on in 2017, in which cabinet colors were mixed and matched in the kitchen. For example, the bottom cabinets might be a darker color, such as gray, and the upper cabinets then all in white. Having a color that is bolder for the kitchen island contrasts the rest of the kitchen and makes a statement. This is why white has many benefits because then you can play with color in unique ways. White is such a basic color, that you can go along way with design and it also makes the space feel light, airy and clean. White can also make your small space look bigger than what it really is.
In kitchen remodeling, cabinets receive the highest allocation. They take up a lot of real-estate and are costly to manufacture and install. White cabinets avoid the decision of having to select a wood finish that dates a home quicker than is needed. You can also rest easy knowing that your kitchen can easily be updated with accessories and appliances while keeping the cabinets longer.
Versatility
Whether your kitchen has an upscale or shabby chic vibe, white cabinets are workable. This adaptability can be appealing to potential home buyers. While they may not see eye to eye with you on your kitchen decor, they know they won't have to completely gut the kitchen when they move in. White plays well with nearly every other shade, making it convenient to coordinate countertops, appliances and lights fixtures, and backsplashes.
Warmth
Even though white is the name of the game, one mustn't forget that the kitchen is part of the house and therefore in its design, it must project warmth and preserve an inviting appearance. In order to prevent a cold and sterile feeling, it is recommended to select a number of elements that will disrupt the monotony of the cold white and that will provide splashes of color and warmth to the space. Herbs of an intense green color, placed in a decorative vase on a white work surface would do the trick wonderfully. Adding paintings with splashes of color will give your kitchen an inviting look without cluttering the countertops. Even adding colored appliances might warm up the white monotony of the space.
Natural Light
High electricity prices and environmental awareness contribute greatly to energy-saving LED lamps. This trend is welcomed but full of potential home-lighting catastrophes in the form of white fluorescent bulbs. In order to prevent an office atmosphere in your kitchen, choose lighting with a warm color, not fluorescent. Warm natural light completes and emphasizes white surfaces without creating a cold feeling. If you are able to, try to plan your kitchen ahead of time so that during the day, those sitting in your kitchen can enjoy natural light entering through large windows which are essential for the ventilation of an active kitchen, among other things.
Wood
In order to generate interest and break the uniform appearance of the space, you can incorporate segments of wood (butcher) into your work surface. The segment can be a part of the work surface that is integrated creatively such as in a zigzag formation or a portable element such as a large cutting board that can turn into a hosting platform in an instant. You can always integrate into the general kitchen design cabinets made of wood and create a complex design combining materials.
Color
A color's character is often determined by the material on which it "lies". When designing a white kitchen, it is important to remember that for different materials, different finishes influence the manner in which the white reacts to the material, and what amount of light will reflect from it. A glossy finish, with a reflective characteristic, gives depth to the white color that will also be affected, among other things, by the colors of the elements around the space that reflect off the white. On the contrary, a matte white finish, which absorbs the light, allows, relative to the glossy, for the white color to appear as a single unified piece.
How to add color to your white kitchen
Get furniture with color to add a pop to your white space

Add wood to your white space to help add contrast

Add a dark color to window treatments will add a pop to the white space and you can change them out when you want to update it.

Be Bold! Give your island a pop of color.

Put a splash of color in the backsplash to break up the white concept.

Add a dark flooring or dark countertops to a white kitchen

Get stone white countertops with excessive dark veining to add texture to your white space without taking away from the white concept.

Make your oven hood the centerpiece of your white kitchen by making it extraordinary. Think copper or a wood material.

Embrace black stainless steel appliances or even colored.

Paint the walls using color to make your white kitchen pop with warmth.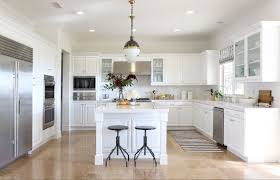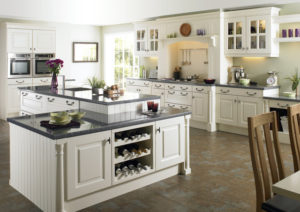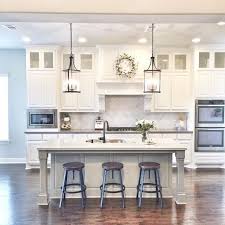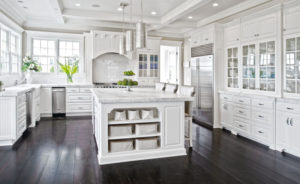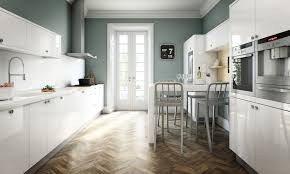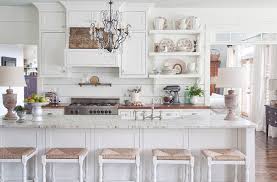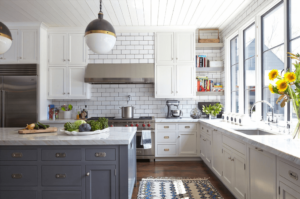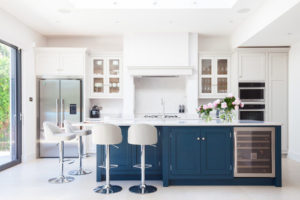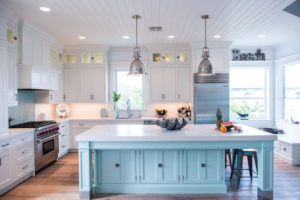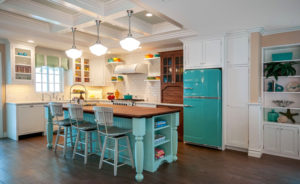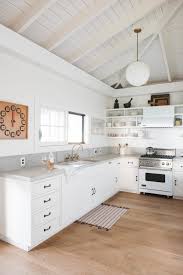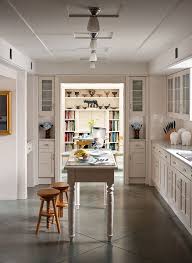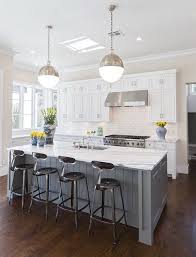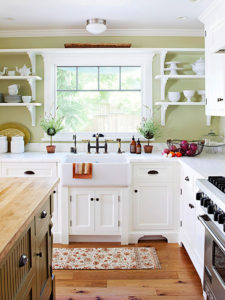 Feel free to Contact Us here at Retro Pro Kitchen and Bath and we would be happy to answer any questions you may have!
Follow us on Facebook
Follow us on Twitter