The History of Vinyl Flooring
Although vinyl is the most widespread type of industrial flooring, it has just recently gained popularity in the residential flooring market. The material has been around since 1926, so it has had time to evolve. All of its industrial-grade characteristics (water, scuff, stain, and scratch resistance) are why more and more people choose it over hardwood and laminate flooring. With an increasing number of manufacturers focusing more on the luxury vinyl tiles that imitate the texture and colors of natural materials such as wood and stone, this type of flooring is bound to dominate the residential market soon. Vinyl is durable and practical but does have some flaws. 
Pros
Variety of Styles and Colors-

Due to the customization-ability of the manufacturing process the design styles and colors are endless. The tiles are made by turning colored PVC chips into solid sheets of different thickness, which allows for a pretty wide variety of colors and patterns that can't be achieved with other flooring types. There is even now the option of an extra layer of polyurethane, which can be made to resemble texture and feel like stone, wood, and even clay tiles. This technology makes it very hard to tell the printed vinyl tiles from the real floors.

Different Types of Flooring-

Tiles tend to be the most popular residential flooring but there are other shapes and types of vinyl. It can be either rolled out in sheets or cut into tiles or planks. Sheets of vinyl are usually 6 or 12 feet wide, kept in rolls and sold by length. Using vinyl sheets makes the surface look consistent and gives it a clean look. 

Vinyl tiles have a standard size of 12×12 inches, but can be made bigger or smaller to fit your needs. It can also come in the form of planks. This can vary in length but are usually 4 ½ or 6 inches wide. All these different types can significantly minimize the amount of waste that's left after installing.

Softness-

Vinyl floors do have a layer of foam added during the manufacturing process that's used to cushion the sound more. It makes for a surface that's much softer than wood or laminate.

Easy Maintenance-

Floor maintenance with vinyl floors requires very little effort. They are water and stain resistant so they are perfect for households with kids and pets. When installed properly, vinyl planks are perfectly flat with no cracks or dents, which makes sweeping and vacuuming much easier.

Easy Installation-

This is one of the biggest benefits of vinyl plank floors is that they are fast and easy to install. Most are made to click and lock into one another and depending on their backing can be installed without adhesive. When installing, the surface rarely needs to be perfectly flat and allows for minor inconsistencies.

Extreme Durability-

A lot of the vinyl flooring manufacturers offer 25-year or lifetime warranty to residential areas. They are produced in a way that makes them water, stain, scratch and scuff resistant, which makes for a very durable floor that takes a lot of time to wear out.
Cons
VOC Emissions-

This stands for volatile organic compounds which are organic chemicals that evaporate at room temperature and release dangerous emissions indoors. These compounds aren't acutely toxic, but a prolonged exposure may lead to health problems such as asthma, eye and skin irritations, etc. Since 2010, many manufacturers reduced the amount of PVC used in the production of vinyl tiles, but low-end products often come with a high concentration of VOC.

Prone to Gouging-

Although this is a problem mainly associated with vinyl sheets, vinyl planks can also suffer from this kind of damage. Planks have a much harder surface than sheets of vinyl, but the polyurethane top layer that luxury vinyl tiles have is still easy to dent. Thanks to shock-absorbing ability, a glass is more likely not to break when it hits the vinyl floor but a dropped knife will leave a pretty visible, irreparable cut.

Requires Skill and Experience-

The interlocking mechanism found with vinyl planks might make them seem like a dream DIY product, but installing vinyl planks requires a little more experience than beginner's level. Preparing the surface, applying a flattening mass, cutting and adjusting the shape of the plank are all things for which you might want to hire a qualified contractor to install.

Marginal Effect on Resale Value-

Vinyl planks are the least expensive flooring option but can be the biggest expense when renovating because of the prep work that goes into it, especially with the rollout vinyl. So, investing in vinyl plank floor won't increase the value of the property because most home buyers prefer premium floors such as wood or stone.
Types of Vinyl Flooring
Self Adhesive: This type of flooring has an adhesive film on the back that you remove. This is a cheaper version of vinyl flooring but still popular due to their appearance and ease of installation.
Glue-down: Depending on the type of vinyl, those using glue-down methods will typically see more PVC and multiple layers due to there adhesive natural needed. There is a special adhesive that is needed that is waterproof.
Interlocking: This type of vinyl flooring is a locking technique used with a hammer to connect them together. No other extra adhesives are needed, it's like a large jigsaw puzzle.
Loose Lay: This is a newer technique that creates a barrier to eliminate the possibility of moisture above the flooring. With this installation method, you can clean up any spills you have without worrying about the subfloor becoming wet. Without any adhesive, if there is a spill that has been there awhile then you can pull them up instantly. You don't need gap expanders, and these tiles won't contract or expand because of their clippings to the wall.
How to Find a High-Quality Vinyl Plank Floor
When you're looking for vinyl planks on the price spectrum tend to look equally good, and their real-life characteristics can't be easily distinguishable. There are a few things you should look for in vinyl planks that can help you determine its quality, and avoid buying an overpriced or a substandard product. The most important trait of vinyl planks is their thickness, which also determines their price. So mid to high range planks would be 5-6.5mm thick, while the cheapest is usually 1.5 or 2mm thick.
Another thing to look for in a vinyl plank is a thick wear layer. A thick wear layer means more polyurethane, which is a lot harder than PVC and offers better protection from scratching and gouging.
Luxury vinyl planks are more expensive than the plain variety because they have a texture almost exactly like real wood or stone. The deeper and more detailed the embossing, the better it is. Always try to pick a few random planks and check the quality of the texture with your fingers.
Although the vinyl itself is pretty durable, the entire plank can easily wear and tear if not made properly. The cheapest vinyl planks usually come with the shortest warranty and vice versa. It's recommended you always choose a product at the top of your budget to ensure the best value for your money.
Cleaning and Maintenance
Use a lightweight vacuum or broom to remove fine dirt and debris that builds-up on the flooring. Depending on how much traffic your flooring endures, will determine how often you will need to sweep. Everyday dish soap and warm water work great with a damp mop. If your mop has a scrub brush on it, that is fine to use for harder grime just make sure it is plastic bristles and not wired or super stiff ones, it can damage it if it's too abrasive. Be sure to rinse with a clean bucket of warm water after cleaning. If you feel like it needs more of a deep cleaning then use white vinegar and warm water or combine dish soap and vinegar.Try to avoid strong abrasive cleaners as it can damage the vinyl over time. Maintenance over time is almost non-existent but you could coat it with polish every year or so to protect against wear and tear and brighten it up a little bit. Most luxury vinyl flooring has a 25-year warranty or longer.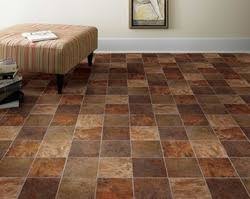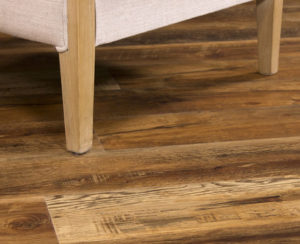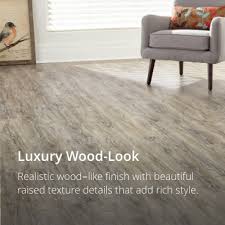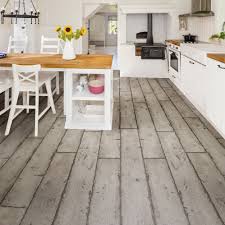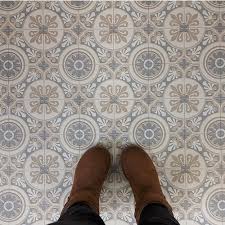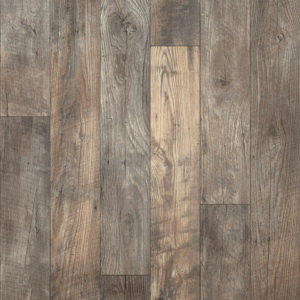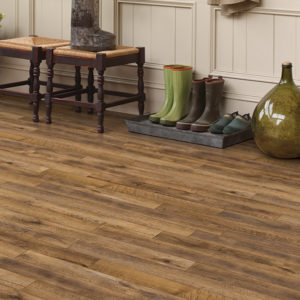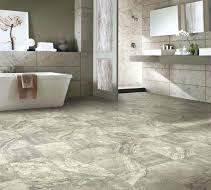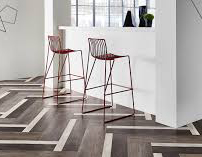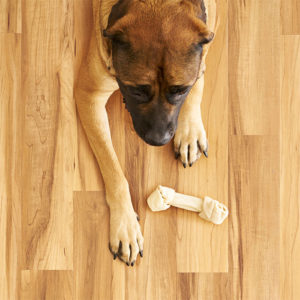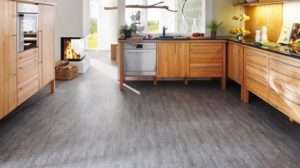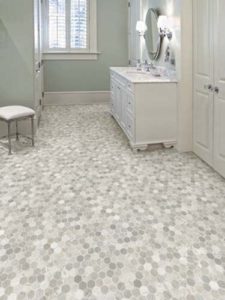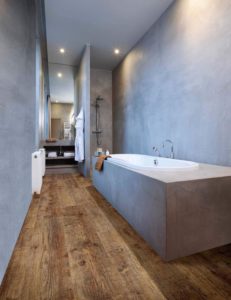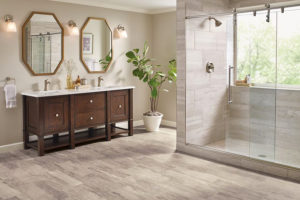 Feel free to Contact Us here at Retro Pro Kitchen and Bath and we would be happy to answer any questions you may have!
Follow us on Facebook
Follow us on Twitter