Why Remodel?
Kitchen remodels can be exciting and discouraging at the same time. There are many reasons why you may want to remodel. You may not have enough space and storage to work comfortably in your kitchen, or everything is so outdated that it is needed. Whatever the reason is, focus on your main reason so that your vision will be achieved. Also, take into consideration improving the value of your home and your budget. When it's all said and done these two things will give you a piece of mind.
Questions to ask yourself
What is your objective?

How long do you plan to live in the home?

Do you have children or pets?

Do you have allergies or health issues to consider?

Will you be living in your home during the renovation?

What is your budget?

What have people in similar homes accomplished, and what has been their limitations?

Can you remove that wall to open up the kitchen?

What's behind those walls?

When do you want to start?
Get A Professional Involved
It is very important to not take on a kitchen remodel without a professional because kitchens are one of the more complicated projects to tackle. It also provides a relief to know it will be taken care of and you won't have to worry about it every time you have free time that you need to spend it on your remodel.
A Few Things To Ask A Contractor:
Are you licensed and insured?
Can you draw up a detailed proposal?
Do you have in-house workers or do you sub-contract jobs out?
Do you have a designer on hand?
How often do we meet to check-in on the renovation?
How is your warranty protocol?
How A Project Is Sectioned Out
29% cabinets and hardware

22% design and installation

16% walls, ceiling, floors, doors, & windows

14% appliances and ventilation

9% electrical and plumbing
Ways To Save On Your Cabinets
Choose a manufacturer that offers the door style and finish you want as a standard option, with no up-charge. Don't pay for factory-built or custom organizers. Aftermarket utensil dividers, rollout trays, and back-of-the-door spice racks are a fraction of the cost. Websites such as organize.com and cabinetparts.com are good ones to check out. Avoid custom configurations. You can often use stock wine organizers, cubby units, and even appliance panels to fill awkward spaces that might otherwise require you to buy a custom cabinet.
Think About The Details
Installing multiple outlets along the backsplash or on the island is a detail that most forget. It helps to provide electricity wherever you need it.

Having a cabinet for your garbage and recycle bin is very helpful in clearing space up in your kitchen and keeping the smell to a minimum, some cabinet companies are even designing a board to separate the drawer from the garbage pull-out to keep the smell contained even further.

Newer cabinets are now being designed for organization and so you can find soft closing drawers, inserts for knives, pull out storage for large appliances and spice racks. Think about your lifestyle and how easy you want to make it when working in the kitchen.

Another detail to think about is designing with future cleaning in mind. Find products that will keep cleaning minimal to save you time and energy in the long run. Flush-set or under-mount sinks don't catch as much dirt and grime. Quartz countertops have way less maintenance than granite countertops.

Designing wide pathways for your kitchen is important for easy traffic flow. The standard paths throughout the kitchen should be at least 36 inches wide and in the cooking-zone area should be about 42 inches wide. When planning makes sure your kitchen island or peninsulas have a good width for you to get around with ease.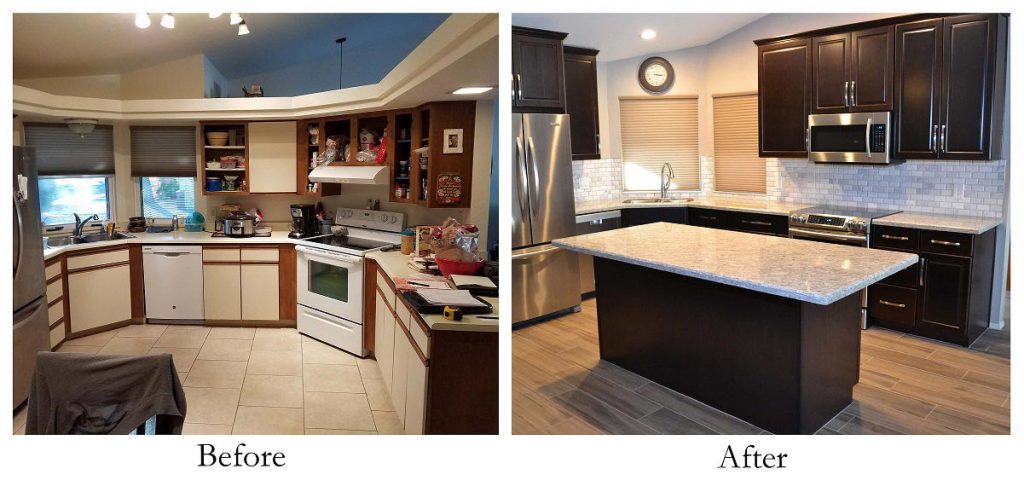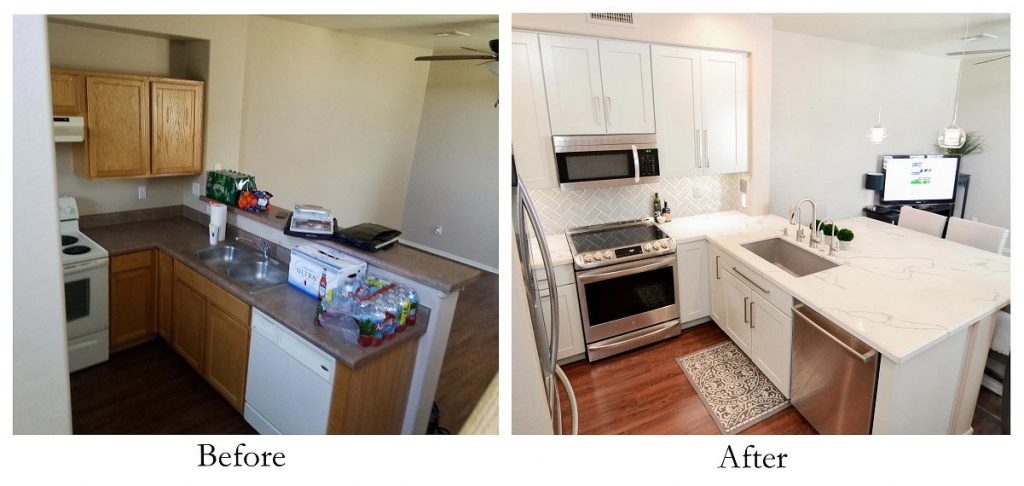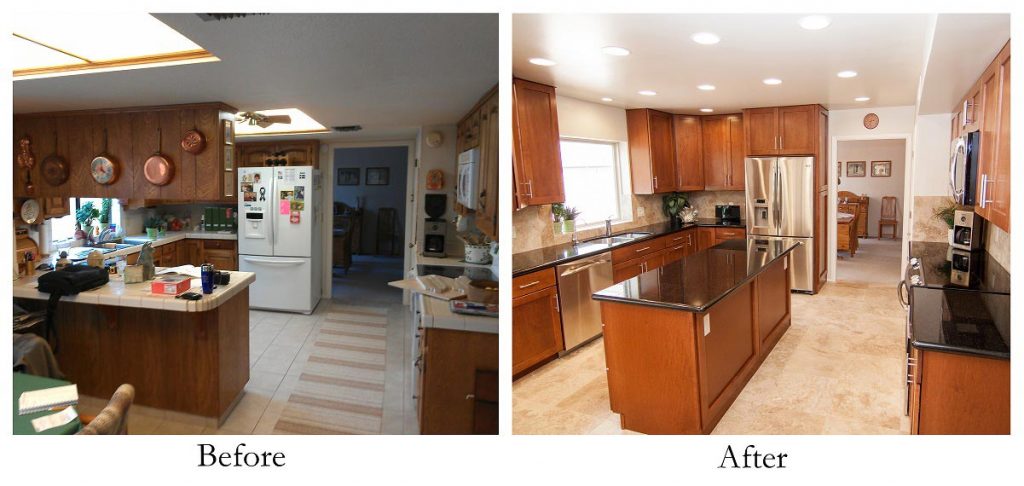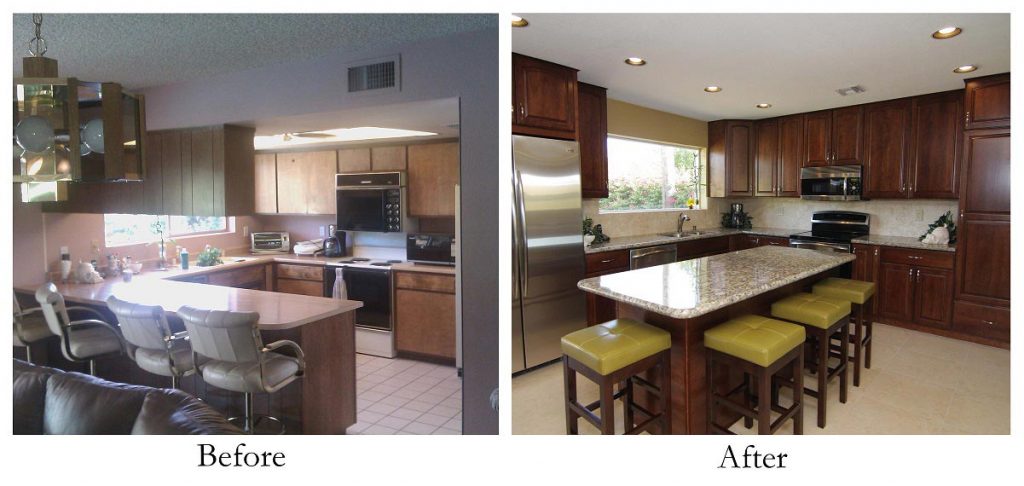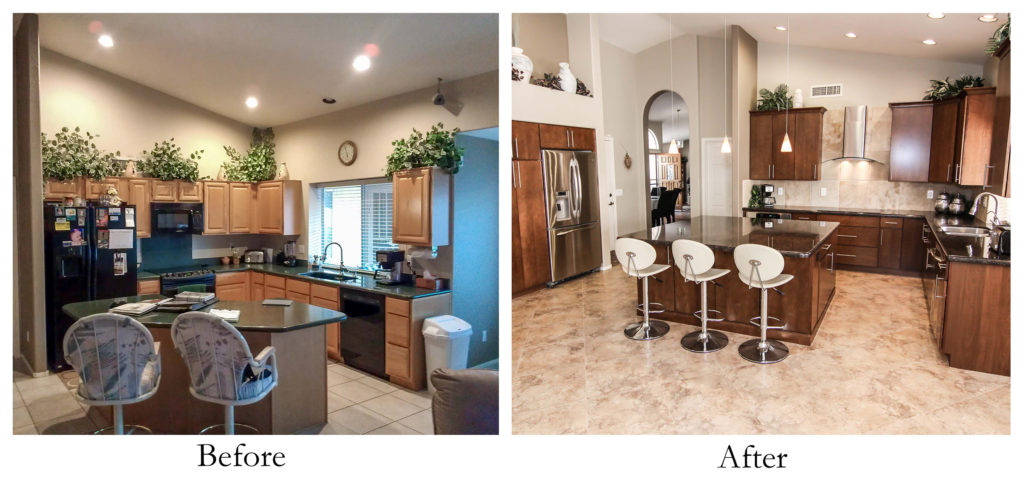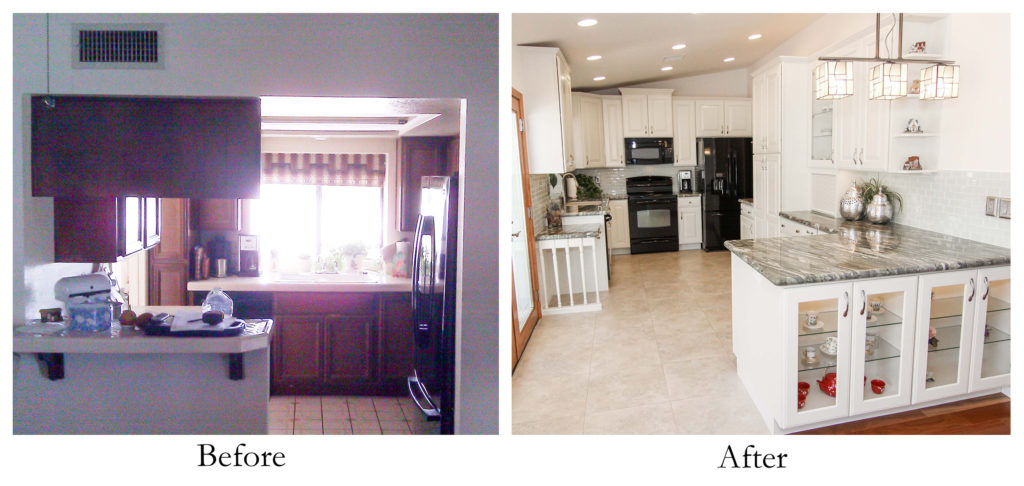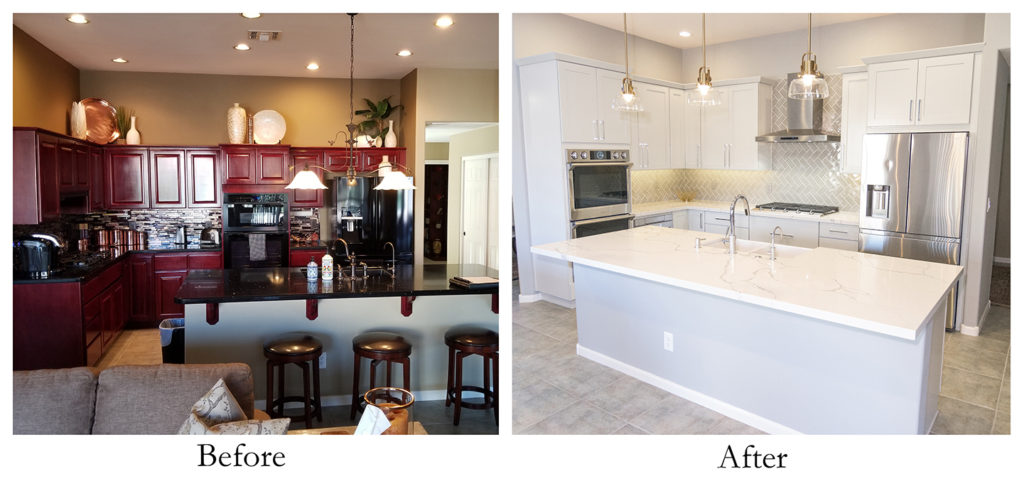 Feel free to Contact Us here at Retro Pro Kitchen and Bath and we would be happy to answer any questions you may have!
Follow us on Facebook
Follow us on Twitter