"Don't throw the past away. You might need it some rainy day. Dreams can come true again. When everything old is new again." -Peter Allen, Songwriter/Performer
With new technologies coming to the market every day when you see something old coming back it brings a little coziness back into your home. Lots of styles from older generations are making a comeback with a hint of modern appeal but also old objects that use to have a use are coming back with a different use intended. Check out some of the things below to see if you want to add these to your next remodel.
Dutch Doors– Dutch doors became popular in the 18th century by Dutch settlers of New York and New Jersey. They have split down the middle horizontally and traditionally used for stables to keep animals on one side and children on the other side while allowing for light and air to filter through. They are still used in barns for horses to look out of their stalls but keep them confined but they are becoming quite popular inside the household for ventilation.
Sleeping Porches– These became popular in the 20th century because it was advocated by health professionals that the fresh air helped with the immune systems. They became very popular in the south and west when sleeping outdoors was cooler and more comfortable. This was before air conditioners of course. In Arizona, they are called Arizona-rooms.
Transom Windows– A panel of windows above doorways to let more light in when there was a lack of electricity or air conditioning became popular. Also, it was a great way to circulate air when doors were closed for privacy. Of course, the beauty of glass is why this has become an old new feature to add to design.
Stained Glass– This type of glass has been around for thousands of years and is a timeless feature but traditionally seen in churches or other significant buildings. It was made from flat panels and used as windows, the creation of modern stained glass also include three-dimensional structures and sculptures. It is colored by adding metallic salts during its manufacture. Then it is arranged in small pieces to form patterns or pictures. Nowadays it is referred to as art glass and seeing more of a variety of use than just windows.
Laundry Chute– With technology increasing so dramatically. We are wanting things to be easier to get the job done. Washer and dryers now have built-in steam options, specific load options even all in one job for tiny-living. Why not go back to the nearly forgotten feature of having a laundry chute. With 2 story homes or homes with basements, it makes sense to provide a low-tech convenience into one of the never-ending chores.
Intercoms/Video– These have not only come back but have capabilities our ancestors wouldn't even dream of consisting of remote modules in several areas of the house, music options surround sound throughout the house or even video and surveillance systems right at your fingertips. You can even buy a phone system with a built-in intercom functionality if you want to avoid hardwiring in your home.
Clawfoot Tubs– These tubs provide a deeper soak than most modern tubs today, plus add a whimsical look to your bathroom. It is popular to even have them outside and bathe under the stars. Whatever suits your fancy. You can find these tubs inexpensively at salvage yards. With some porcelain paint and TLC, you can bring life to the old. Manufacturers are also making them brand new if that is a better route for you.
Rumford Fireplace– Henry David Thoreau once counted his Rumford fireplace as a modern convenience that was often overlooked by his contemporaries. Common in the early to mid-1800's they were tall and not very deep, which allows them to reflect most of the heat generated by the burning wood back into the room. With utility costs increasing, this old design is becoming popular again as a way to save some real money.
Pocket Shutters- These were popular in the 18th & 19th century when walls were very thick providing a deep window jamb whose pockets could contain an entire interior shutter. These unique architectural details are coming back because they provide not only privacy but also insulation or shade when the elements really start to become overbearing.
Pocket Doors– These type of doors disappear when fully open, into a compartment in the adjacent wall. They were mainly used for an architectural effect or when there is no room for the swing of a hinged door. They travel on rollers suspended from an overhead track and floor track. They were particularly common in Victorian homes to close off such areas as sitting rooms or dens but now they are useful for walk-in closets and bathrooms to help save space
Dumbwaiter– These are convenient for carrying items like laundry and food from floor to floor in the 19th century. Today they have become popular again in restaurants and schools but homeowners are catching on to the fad and enhancing their multi-level homes with state of the art models.
Mail Slot–With the rise of online bill pay and the decline of USPS, and the increase of stolen identity through the mail; mail slots have become popular among the older neighborhoods that don't have a community mail area. They are so sleek and secure.
Ceiling Medallions–This was popular among upper-class homes in the 19th century which were designed to add architectural interest and beauty to the room. Usually above a chandelier so it could emphasize the patterns. Then they were usually made from paper mache or heavy materials like iron or marble. Now you can get the same look made from foam, plastic or wood.
Picture Railing Moulding–This was used to provide a way to hang artwork on plaster walls that could crumble under the force of a hammer and nail back in the Victorian Era. Nowadays it is a visually appealing design element that lets you hang art in a unique way.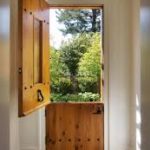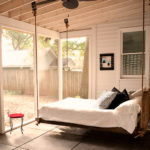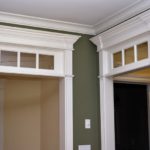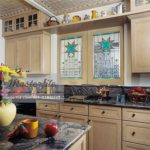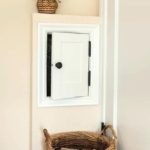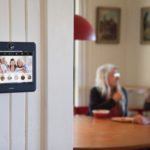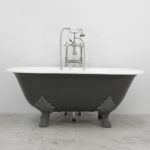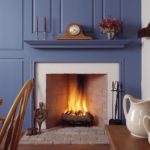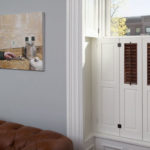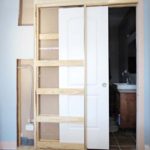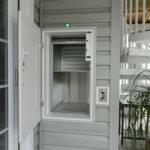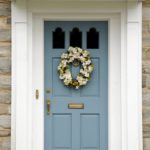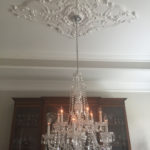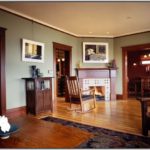 Feel free to Contact Us here at Retro Pro Kitchen and Bath and we would be happy to answer any questions you may have!
Follow us on Facebook
Follow us on Twitter