Every homeowner dreads cleaning the kitchen. It is tedious, time-consuming, and it just gets dirty again the next time you cook. Every so often it is time for spring cleaning and you must get down and dirty with the details of cleaning every nook and cranny. Below are some helpful tips on cleaning the kitchen and some cleansers you wouldn't think to use.
Tips On Cleaning Your Kitchen
Soak the filter from your vent hood in hot water with Borax to make it shine again.

Scrub the burnt bottoms of your pans with "Bar's Keeper's Friend" to make them look brand new again.

Shine up greasy grates on the stove by soaking them overnight in a little ammonia.

Clean the inside of your oven with a mixture of baking soda, water, and dish soap. Make sure to let it soak for at least 15 minutes.

One way to get the scum off the grates in the oven is to soak in a tub of dish soap, hot water, and dryer sheets. Give it at least 6-8 hours for best results.

One way to avoid cleaning your oven in the future is buying an oven liner or keep an old baking sheet on the lowest rack. It can mess with your baking temperatures or time if you put it at the bottom.

Cooking oil or mineral oil helps remove the sticky kitchen dust that collects over time on your hood or oven surfaces.

A mixture of hydrogen peroxide and baking soda helps with scrubbing away stains on your cooktop.

Using lemon and kosher salt to scrub your wooden cutting boards and butcher blocks help keep them fresh and stain-free.

The best way to clean your windows is with dawn dish soap and jet dry dishwasher rinse. If you would rather use Windex or glass cleaner, use newspaper to wipe it off to keep it from streaking.

Clean calcium buildup off your faucet by tying a plastic bag full of a de-scaler around it and let it soak for an hour. It wipes off so easily and helps keep the water flow to a max. My favorite is CLR brand.

The garbage disposal always gets grease and food buildup. If you take an old toothbrush to clean it, it really becomes easier to get in the nook and crannies. Don't forget to take off the splash guard to clean the build up underneath it.

After washing out your sink with hot water and dish soap, polish it using flour.

Run ice and lemons through the garbage disposal to freshen up and sharpen the blades.

Clean stainless steel items with Pledge.

Clean countertops and backsplash with a cleaner that works well with the materials you have in your kitchen. Here is a great homemade recipe for granite cleaner: 1/4c. rubbing alcohol, 3 drops of dish soap, 5-10 drops of essential oil + water.

Use Murphy's oil soap to clean any wood surfaces in your kitchen.

Aligning your cabinets and drawers with non-adhesive liners make cleaning easier in the future. It also keeps things from sliding around.

Cleaning the hard water ring in your toilet is one of the toughest. I use this product called The Pumie.
Where To Store Your Food In The Fridge
Top Shelf- Tall items and eggs. Place milk in the back where it is coldest.
Middle Shelves- Leftovers, drinks, and ready to eat foods.
Bottom Shelf or Meat Drawer- keep raw meat wrapped individually and stored low. Placed on a plate or away from other foods so it doesn't cross-contaminate.
Crisper Drawer- One designated for fruit with low humidity and one for vegetables with higher humidity.
Door- For items that have a long shelf life like condiments, soft drinks etc.
Pantry Organization
Clear containers that are labeled will help keep you organized and find what you need easier.
Having door storage will add more storage to your existing pantry and provide quick easy access.
Plastic or cloth bins for bulk items will keep everything together and keep the shelving free of debris.
Pegboards can help organize in a different way. These are great for cooking tools like grilling prongs or things you don't use as often. Accessories can be added to pegboards like hanging baskets or hooks to hang extra things like grocery bags or dog leashes.
Lazy Susans can help organize the corners of pantries. Putting extra condiments and spices will keep the smaller items contained and have easy access.
Paint your pantry a bright white to create a clean organized look will help brighten it up and be more inviting when you do go in to look for something.
Add a patterned wallpaper to the wall can give it some spice if you want to make it more decorative.
Adding a chalkboard to your pantry door can help keep you in touch with the family's schedule, chores and grocery list for what's needed.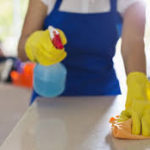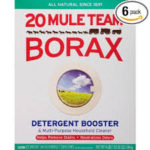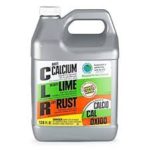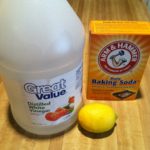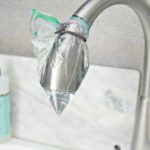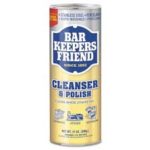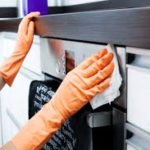 Feel free to Contact Us here at Retro Pro Kitchen and Bath and we would be happy to answer any questions you may have!
Follow us on Facebook
Follow us on Twitter