There was a time when kitchens weren't the special spot in the house. It didn't really have a social atmosphere for people to congregate to. They were purely used for servants and women of the house to prep food and that was it. Usually small unless it was the rich and then it was big because of all the servants who needed to prepare meals for everyone. Things have changed dramatically over the last 100 years.  Kitchens are now a place for the whole family to relax, work and socialize as well as cook. Modern kitchens spill out into the living room, garden area or patio to emphasize on entertaining family and friends. Below, we take a glance at how far and how much change has the everyday kitchen evolved into what it is today.
Before 1940
This was the era before kitchens were more than just a prepping area. Kitchens mostly consisted of wood. Kitchens started to take a turn in 1920 when the electric dishwasher was built but it wasn't easy. Magazines would have to encourage husbands that he'd have a happier life if he had a happier wife. Women didn't have the upper hand in buying things for the household so to free themselves from the curse of dish-washing, advertising companies had to convince the husband that it was a good investment. Some women reported washing 200+ pieces a day back then.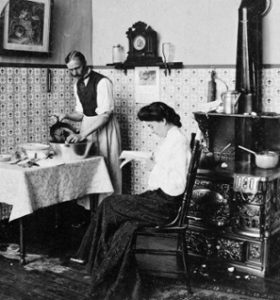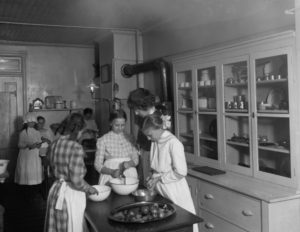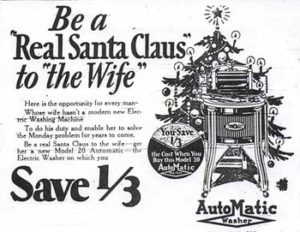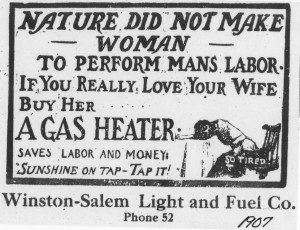 1940's-1950's
This was the era of appliances. Waffles irons, toasters, and percolators were some of the first to take popularity. Kitchens started to become more decorated with built-ins and pops of color especially in appliances like the fridge and stove. It was the age of fancy for the kitchen trend through the 60's. Minimizing work was very important to the housewife and easy cleaning was a must so metal cabinets, stainless steel counters, and linoleum floors started to become the trend. The washing machine and wringer made its debut during this time and back then laundry rooms were non-existent so it was set up in the kitchen. Refrigerators stepped up their game and offered glass shelves, indoor compartments, crisper drawers, and freezers which made daily grocery shopping a thing of the past. The electric oven also became a household need instead of the original wood, coal or gas stoves. During this time is when kitchens started to become more inviting to friends and family trying to include the cook with the rest of the household.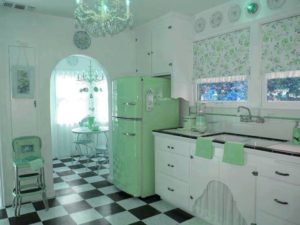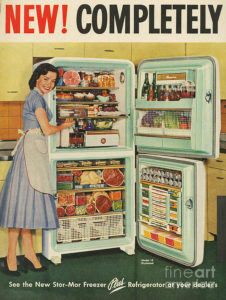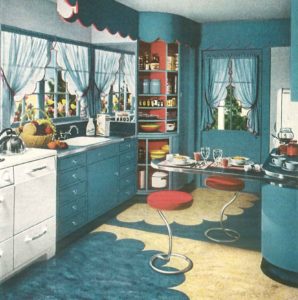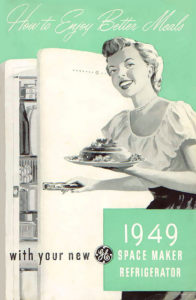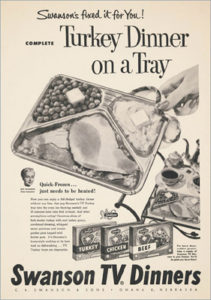 1960's-1970's
This was the decade for colors! This is where the harvest gold and avocado green were born. Kitchens started to become more opened up to include the eating area which created the work triangle and the U-shaped kitchen. It still gave kitchens the feeling of intimacy without completely enclosing the walls but also providing an open feel to it. Creating extra space for cooking and storage as well. Storage was huge in the 60's and 70's because of all the gadgets that were being invented so design ideas that helped with storage were a growing factor. Kitchen pegboards were one design that seemed to take off. It added a convenient way to keep pans within arms reach while adding an unexpected decorative element to space. Another boundary-breaking design that hit kitchens in this era was busy prints, especially in wallpaper. A few devices that were popular in the kitchen were microwaves, which changed how cooking was done from here on out. Fridges even stepped up their game and added more features like water and ice dispensers from the door. The phone also became a household item and usually was found in the kitchen.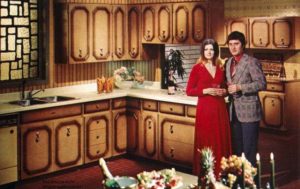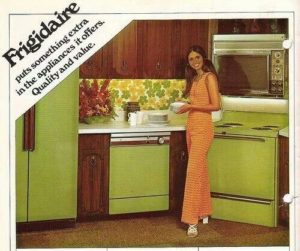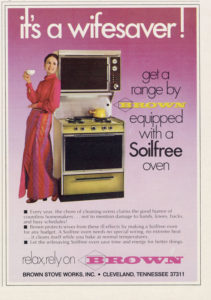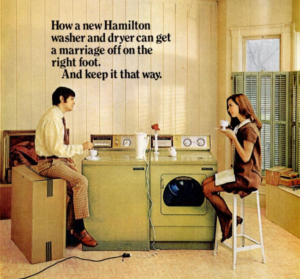 1980's-1990's
This is the era we are all running away from now. Oak cabinets, frilly window treatments and color palettes that are now heavy-handed. Bright colors and busy patterns started to fade from kitchen decor and neutrals started to make its way into the kitchen. Pastels and bright hues were still popular but it tended to be more in the accents. Natural light, open shelving, and islands were trendy now that the kitchen started to become a place for socializing. The 80's brought the home computer and a new fad was eat-in kitchens. After the 90's, Linoleum floors and Formica counters faded into tile floors and granite counters to make kitchens look more timeless.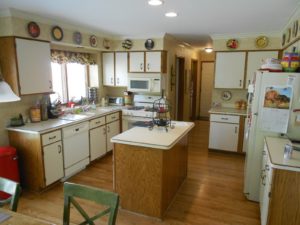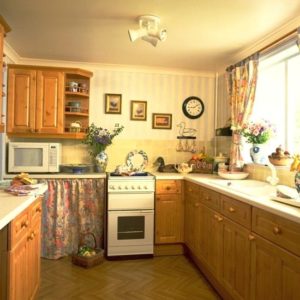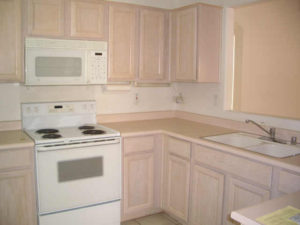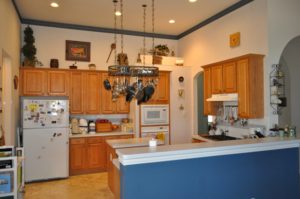 Modern Day
One style that is sticking around since the 80's and 90 's is natural light, open shelving, and islands. 2000 kitchens differ greatly from 2018 kitchens and will also continue to change by 2030 but the design goal with kitchens of the 21st century is to reach an aesthetically pleasing and functional kitchen that is timeless. Kitchens today are all about the amenities and unique storage options. While modern minimalist designs are popular so is the old-fashioned farmhouse look with a modern touch. Kitchens have become the center of the home bringing families closer together. Appliances have become smarter than the average joe, from remote access to automated encyclopedia by voice activation, the wave of the future has changed the way we do things. With both parents working full-time careers, the kitchen has become less for prepping and more for gathering.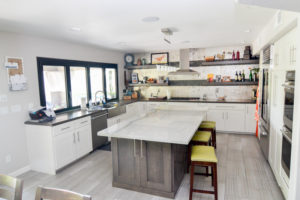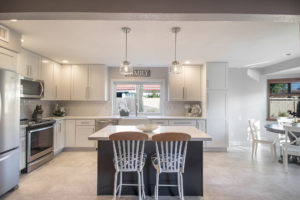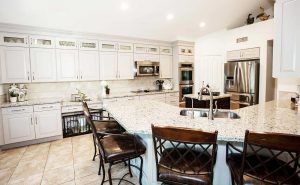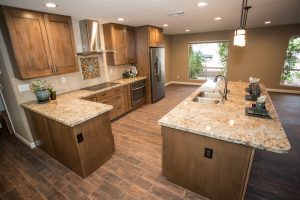 Kitchens have definitely changed a lot over the last 100 years and will continue to change in the next 100 years to come. One thing to remember when renovating your kitchen is choosing a contractor to listen to your wants or needs and communicating with you every step of the way. Need a free estimate give us a call and we will make your dream kitchen come to life.
Feel free to Contact Us here at Retro Pro Kitchen and Bath and we would be happy to answer any questions you may have!
Follow us on Facebook
Follow us on Twitter